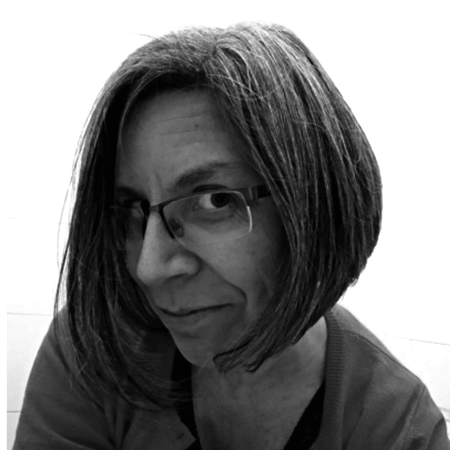 Laura M. Castro
Professor and lead researcher @ University of A Coruña
Laura became fascinated with Erlang during her studies in Software Engineering and has been an advocate of our beloved technology ever since. Nowadays, this means she introduces the BEAM to the next generations of CS graduates, preaches it to local developer groups and FP-related events, introduces it in new projects with local companies, and exploits it as a research tool in collaboration with colleagues all around the world.
Past Activities
Laura M. Castro / Natalia Chechina / Viktória Fördős
Code BEAM STO V
10 Sep 2020
16.45 - 17.25
Ask me anything about Research
Unmute yourself and ask the guest any question about his work you like.
Manuel Rubio / Laura M. Castro / Brujo Benavides / Anayeli Malvaez / Raúl Chouza / Carlo Gilmar /
Code BEAM America 2021
04 Nov 2021
10.00 - 10.40
Panel discussion on Beamer's modern life ó La vida moderna de un Beamer
This session will host an all spanish-speaking panel to talk about the BEAM; how the platform is currently used and what the future holds for anyone invested in it. Note that this panel will be delivered 98% in spanish.
Esta sesión tendrá como invitados a destacados miembros de la comunidad hispanohablante para discutir sobre BEAM; cómo es que aprovechamos la plataforma al día de hoy y qué es lo que el futuro aguarda para todos los interesados en ella. Manejaremos español durante gran parte de la sesión para la comunidad.
Natalia Chechina / Laura M. Castro / Viktória Fördős
Code BEAM STO V
10 Sep 2020
13.10 - 13.55
Unite and conquer
TALK LEVEL: KEYNOTE
Divisions are popular in our days often comparing "them" and "us": be it research vs industry, men vs women, Erlang vs Elixir... but unity is what makes us stronger and enables us to aim for new horizons.
In this talk, Natalia, Laura, and Viktória will discuss their vision on creating fault-tolerant, scalable opportunities together to achieve diverse ambitions.
All BEAMers unite!