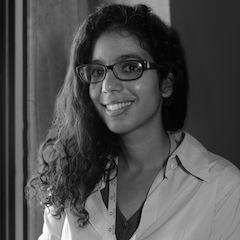 Nada Amin
Assistant Professor at Harvard
Nada Amin is an Assistant Professor of Computer Science at Harvard. Previously, she was a University Lecturer in Programming Languages at the University of Cambridge; a member of the team behind the Scala programming language at the Ecole Polytechnique Federale de Lausanne (EPFL), where she pursued her PhD; and a software engineer at Google, on the compiler infrastructure supporting Gmail and other Google Apps. She holds bachelor of science and master of engineering degrees from the Massachusetts Institute of Technology (MIT).
Upcoming Activities
Nada Amin / William Byrd
Code Mesh V
Tutorial/
05 Nov 2020
16.00 - 23.00
Reviving Truth-Maintenance Systems
A truth-maintenance system is a reasoning system that makes assumptions and revises beliefs. It can be used as a sub-component in an expert system. This workshop will provide an overview of truth-maintenance systems, their implementation and application. Attendees will implement their own truth-maintenance system in the language of their choice, based on a micro version in Racket/Scheme. The applications will encompass expert systems, dialectical models and epistemic logic.
EXPERTISE
Advanced users
COURSE DURATION
1 day
TARGET AUDIENCE
Advanced programmers, looking for a mind-blowing experience from the past.
PREREQUISITES
Knowledge of LISP a plus.
Please install Racket.
OBJECTIVES
Learn, implement, and apply truth-maintenance systems.
COVERS THE FOLLOWING TOPICS
Philosophy: facts versus justification
Dependency-directed backtracking
Truth Maintenance System: implementation and application