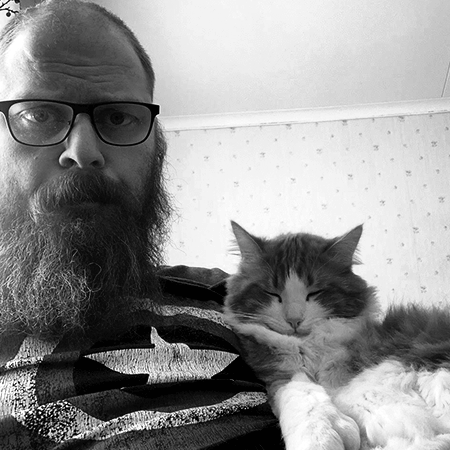 Niclas Axelsson
Co-founder of Nova
It all started after Niclas was introduced to Erlang at the university in 2009. Since then he has been using Erlang for both backend and frontend.
Past Activities
Daniel Widgren / Niclas Axelsson / Jesse Gumm
Code BEAM V Europe
20 May 2021
14.20 - 15.00
Fireside chat about Nova and Nitrogen
The leads for one of the oldest and one of the newest Erlang web frameworks discuss each project's vision, their experiences, and making Erlang appealing to wider audiences.
Daniel Widgren / Niclas Axelsson
Code BEAM America 2021
03 Nov 2021
11.15 - 11.55
Getting around with NOVA
NOVA is an Erlang framework for building scalable web applications with realtime connectivity across all your devices. In this talk we will talk about what NOVA is and concepts around it. Also go from basics, to building our own realtime applications. You will learn the foundations, core components and ideas how to use NOVA.
Daniel Widgren / Niclas Axelsson
Code BEAM STO V
11 Sep 2020
16.25 - 16.50
Nova: a web framework for Erlang
TALK LEVEL: BEGINNER / INTERMEDIATE/ ADVANCED
Nova is a framework that started a long time ago but now is gathered as a package. With influences from Chicago Boss and Phoenix, we wanted an Erlang framework that was easy to use.
THIS TALK IN THREE WORDS
Simplify
Web
Development
OBJECTIVES
To show a new way to build web applications with Erlang.
TARGET AUDIENCE
Everyone who is interested in web development with Erlang.