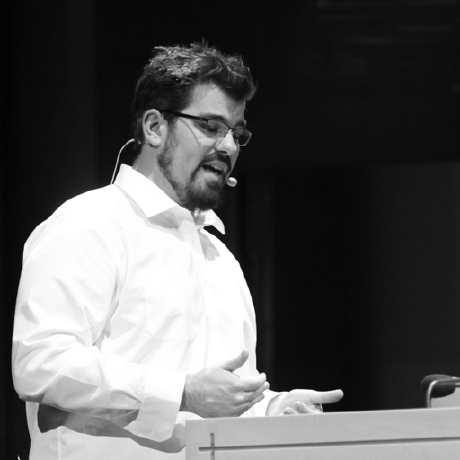 René Föhring
Head of Product Development (5Minds)
René started thirty years ago with GW-BASIC, landed his first job with 17 using VB6 and later paid his first rent in Rubies. He thinks Erlang/BEAM is the most underrated ecosystem in technology.
In the last twenty years, he has been very fortunate in getting to know every aspect of creating great software products and overcoming the odds of the day-to-day.

In his spare time, he is an open source maintainer and international speaker, as well as the creator of Credo and ElixirWeekly.
Upcoming Activities
René Föhring
Code BEAM Lite Berlin
Credo: Origins
Credo has been an incredible success thanks to the Elixir community reporting bugs and more than a hundred code contributors helping to shape a different kind of analysis tool for the last three years.
Credo is all about code consistency and teaching those using it, treating them as humans instead of just spouting, "You are doing it wrong!" This effort to empower the user has culminated in the release of 'Credo Plugins,' which finally gives users the power to teach each other. In this talk, we will have a look at the unique approach Credo takes, how its main features came to be and how some lesser known features can help you level up your Elixir game.