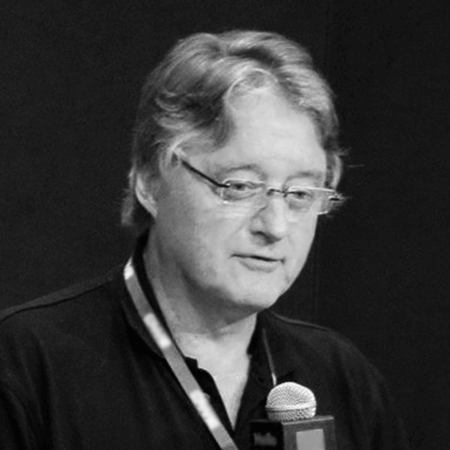 Robert Virding
Co-creator of Erlang, Trainer
Robert Virding is Principal Language Expert at Erlang Solutions Ltd. While at Ericsson AB, Robert was one of the original members of the Ericsson Computer Science Lab, and co-inventor of the Erlang language. He took part in the original system design and contributed much of the original libraries, as well as to the current compiler. While at the lab he also did a lot of work on the implementation of logic and functional languages and on garbage collection. He has also worked as an entrepreneur and was one of the co-founders of one of the first Erlang startups (Bluetail). Robert also worked a number of years at the Swedish Defence Materiel Administration (FMV) Modelling and Simulations Group. He co-authored the first book (Prentice-Hall) on Erlang, and is regularly invited to teach and present throughout the world.
Upcoming Activities
Robert Virding
Code BEAM V Europe
Training/
24 May 2021
10.00 - 14.30
OTP for Erlang Programmers
OTP is the middleware, libraries and tools used to design and architect Erlang systems. The Basic OTP course covers the main principles, including process design patterns, supervisors, applications and release handling. It will give the participants the ability to develop and architect Erlang systems. Completion of the Basic or Compete Erlang courses are necessary to enroll in this intermediate course. Basic OTP can be complemented with the one day addons focusing on architecting Erlang systems and Erlang in operations.
EXPERTISE
COURSE DURATION
TARGET AUDIENCE
Software developers & engineers
PREREQUISITES
Intermediate user of Erlang, preferably followed by three months of practical experience.
Ideally you already know about about Erlang Term Storage, concurrent Erlang, error handling and maps and records
WHAT WILL THE ATTENDEE LEARN
Understand the design principles of OTP
Understand OTP behaviours
Understand OTP system configuration
Awareness of the available OTP applications
COVERS THE FOLLOWING TOPICS:
Introduction
Behaviours
Generic Servers
State Machines
Supervisors
Event Handlers
Applications
System Architecture Support Libraries
System Principles
WHY YOU SHOULD ATTEND THIS COURSE
Helps you get over the hurdle of efficiently learning how to build systems with OTP
Allows you to avoid the pitfalls and borderline cases handled in its libraries
A cost effective approach to increasing productivity whilst reducing mistakes
Allows you to design and develop systems using the globally recognised Erlang approach