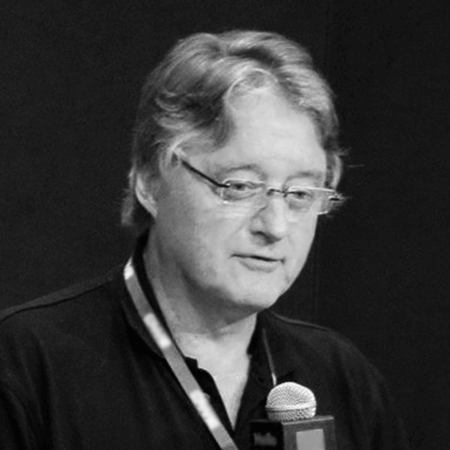 Robert Virding
Co-creator of Erlang, Trainer
Robert Virding is Principal Language Expert at Erlang Solutions Ltd. While at Ericsson AB, Robert was one of the original members of the Ericsson Computer Science Lab, and co-inventor of the Erlang language. He took part in the original system design and contributed much of the original libraries, as well as to the current compiler. While at the lab he also did a lot of work on the implementation of logic and functional languages and on garbage collection. He has also worked as an entrepreneur and was one of the co-founders of one of the first Erlang startups (Bluetail). Robert also worked a number of years at the Swedish Defence Materiel Administration (FMV) Modelling and Simulations Group. He co-authored the first book (Prentice-Hall) on Erlang, and is regularly invited to teach and present throughout the world.
Upcoming Activities
Duncan McGreggor / Robert Virding
Code BEAM V America
11 Mar 2021
11.50 - 12.30
Fireside chat on LFE with Robert Virding and Duncan McGreggor
In this session we will seek Robert's advice on practical matters when creating applications and services in OTP on the BEAM, design decisions that face every implementor sooner or later, how creating software in LFE may or may not affect such decisions, and common misconceptions that must be overcome when building distributed solutions for customers. If time allows, we will take the opportunity to hear Robert's thoughts on best practices for BEAM language designers.
Robert Virding
Code BEAM V America
Tutorial/
02 Mar 2021
09.15 - 14.45
Erlang for Beginners
An introductory course introducing the key concepts in Erlang. They include its functional heritage, concurrency and error handling. The course provides most prerequisites to attend the OTP course and a range of follow up courses which can be used to guide developers through advanced topics focusing on Erlang architectures and operations. Together, they are great for those that need to be introduced to Erlang and use it in commercial projects.
EXPERTISE
COURSE DURATION
TARGET AUDIENCE
Software developers, engineers and architects
PREREQUISITES
Good programming skills in another language
OBJECTIVES
Understanding of the basics of Erlang
Read/Write/Design and observe Erlang Programs
Learn how to think concurrently and handle errors
Get an understanding of best development and design practices
Provides foundation needed to attend the OTP course
COVERS THE FOLLOWING TOPICS
Why should you be using Erlang?
The Shell, Types and Constructs
Sequential Programming
Unit Testing
Thinking Concurrently
Process Design Patterns
Process Error Handling and Fault Tolerance
Functional Programming Constructs
Maps and Records
ETS tables, the Redis of the Erlang world
Good Design Practices
WHY YOU SHOULD ATTEND THIS COURSE
Helps you get over the hurdle of efficiently learning Erlang
Gives you all of the knowledge you need to dive deeper in advanced subjects
Stops you from doing the typical beginner errors
Gets you up to speed with the development workflow
Gets you thinking the Erlang way
Bjarne Däcker / Mike Williams / Robert Virding / Garrett Smith
Code BEAM V America
12 Mar 2021
09.05 - 10.05
History of philosophy of Erlang with its creators
Garrett Smith will host a fireside chat with Erlang co-inventors Mike Williams and Robert Virding, and the co-founder and former head of the Ericsson Computer Science Lab Bjarne Dacker. In his fireside, Garrett will be exploring the Erlang rationale, understanding how to drive innovation aimed at solving specific problems, and moving the results from a research institution to a commercial entity. As with previous fireside chats with Erlang-co inventors, expect lots of nuggets, anecdotes and stories explaining how, 30 years on, Erlang is still leading the way in the space of concurrency, distributed programming, resilience and scale.