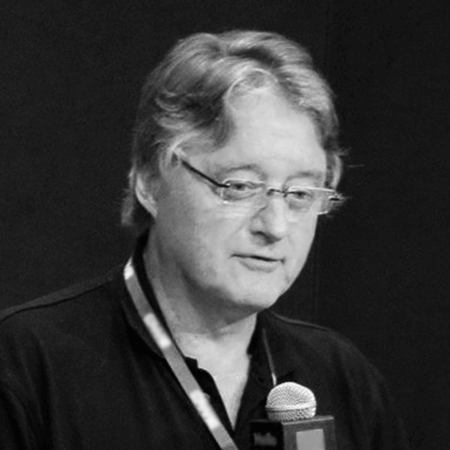 Robert Virding
Co-creator of Erlang, Trainer
Robert Virding is Principal Language Expert at Erlang Solutions Ltd. While at Ericsson AB, Robert was one of the original members of the Ericsson Computer Science Lab, and co-inventor of the Erlang language. He took part in the original system design and contributed much of the original libraries, as well as to the current compiler. While at the lab he also did a lot of work on the implementation of logic and functional languages and on garbage collection. He has also worked as an entrepreneur and was one of the co-founders of one of the first Erlang startups (Bluetail). Robert also worked a number of years at the Swedish Defence Materiel Administration (FMV) Modelling and Simulations Group. He co-authored the first book (Prentice-Hall) on Erlang, and is regularly invited to teach and present throughout the world.
Upcoming Activities
Robert Virding
Code Mesh V
05 Nov 2020
20.00 - 23.30
Multi-core Programing with Erlang
Erlang and Elixir have a concurrency oriented programming model which, thanks to its no shared memory and message passing, scales on multi-core architectures. In this tutorial, we will explore this concurrency model, demonstrate how it scales on multi-core architectures and highlight the pitfalls and bottlenecks you will encounter.

EXPERTISE
Intermediate
COURSE DURATION
3h 30 minutes
TARGET AUDIENCE
Developers
PREREQUISITES
Good programming skills in at least another programming language.
OBJECTIVES
Understand the difference between concurrent and parallel programming
Learn how to use programming models which scale on multi-core architectures
Understand the basics of the Erlang concurrency and distribution models
Understand what is required to make a program (written in any language) scale vertically and horizontally
COVERS THE FOLLOWING TOPICS
A brief introduction to sequential and concurrent programming in Erlang
The distributed programming semantics of the Erlang Ecosystem
Amdahl's law
Multi-core and distributed programming in Erlang
Moore's law has changed. We don't get the same increase in clock frequency as we used to. Instead, we get more cores. Erlang's basic features, rooted in the actor model with no shared memory, are a perfect match for cloud environments. The complexity of multi-core programming and heterogeneous multi-core architectures are hidden from the developers, allowing them to focus on the program as if it was running on a single core. In this tutorial, Erlang co-inventor Robert Virding will introduce Erlang and its actor model, describe the challenges of multi-core programming and explain how this approach is positioning itself to win the multi-core challenge. Come and learn about the approach, so you can use it in your day to day work.