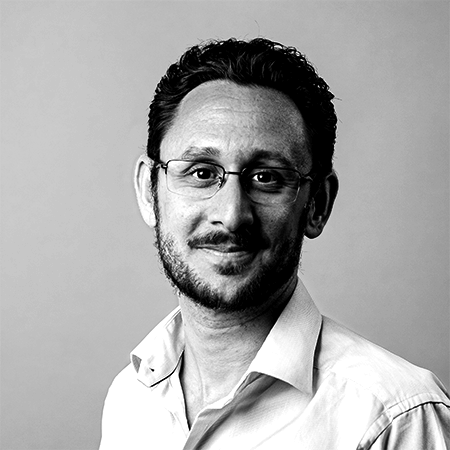 Roberto Aloi
Erlang Lead @ Klarna
Passionate about Erlang and property-based testing, Roberto has been working with Erlang technologies since 2007. Sicilian by origin, he is now based in Stockholm where he works as a software engineer at Klarna, providing a smooth purchasing experience to 85 million consumers from 205,000 stores in 17 markets.

The original author of tryerlang.org in a world where Docker containers did not exist yet, Roberto is now working on an Erlang Language Server Protocol (LSP) implementation in his not-so-copious spare time.
Past Activities
Roberto Aloi / Andreas Löscher
Code BEAM V Europe
20 May 2021
12.20 - 13.00
The Future of Erlang LS
Erlang LS is slowly becoming the de-facto standard when it comes to an Erlang development environment. Being completely editor-agnostic, Erlang LS brings the most popular Erlang developer tools such as Elvis, Dialyzer and TypEr to the masses. But what is next?
During this talk we will discover what is cooking among the Erlang LS core contributors. We will peek at the work being done around the Build Server Protocol, which allows language servers to integrate with existing build tools (rebar3 anyone?) and the Debug Adapter Protocol, which can transform your editor into a fully-fledged debugger.
OBJECTIVES:
Showcase the current status of Erlang LS
Present the roadmap for Erlang LS
Give a gentle introduction to the BSP and DAP protocols
AUDIENCE:
Anyone who feels the Erlang Community is lacking tools and IDEs
Anyone who would like to learn more about the Erlang LS project
Developers who want to boost their Erlang productivity
People who want to understand more about language servers
Authors of tools which they believe should be utilized more by the Erlang Community
Roberto Aloi
Code BEAM STO V
11 Sep 2020
15.35 - 16.15
Boost your productivity with the Erlang Language Server
TALK LEVEL: BEGINNER / INTERMEDIATE / ADVANCED
Implementing features such as auto-complete or go-to-definition for a programming language is not trivial. Traditionally, this work had to be repeated for each development tool and it required a mix of expertise in both the targeted programming language and the programming language internally used by the development tool of choice.
A brilliant intuition, the "Language Server Protocol" (LSP), changes the rules of the game. A real blessing for the Erlang community.
THIS TALK IN THREE WORDS
Language Server
IDE
Productivity
OBJECTIVES
Clarify what a language server is
Present the challenges around implementing a language server
Discuss the Erlang LS architecture
Get users!
Get contributors!
Inspire the Erlang Community to create tools
TARGET AUDIENCE
Anyone who feels the Erlang Community is lacking tools and IDEs
Developers who want to boost their Erlang productivity
People who want to understand more about language servers
Authors of tools which they believe should be utilized more by the Erlang Community