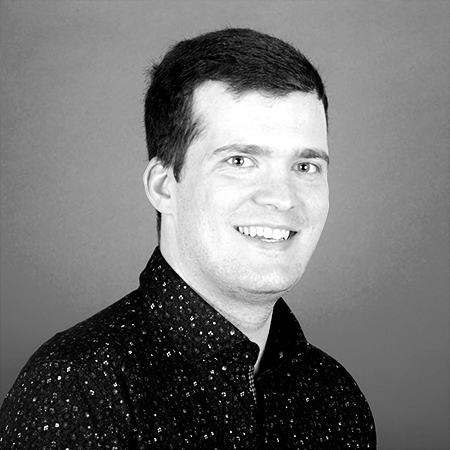 Stephen Bussey
Sneakerhead and author of Real-Time Phoenix
Steve is a software architect based in Atlanta, GA. He loves building software, from frontend applications powered by vanilla JS / React, to server applications powered by Elixir or Ruby. He also loves teaching and empowering others to find their success in the software industry.
Steve is the author of "Real-Time Phoenix: Build Highly Scalable Systems with Channels" by Pragmatic Bookshelf. He believes that real-time applications can offer important user experience improvements, and enjoys writing about it.
Upcoming Activities
Stephen Bussey
Code BEAM America 2021
Tutorial/
02 Nov 2021
09.00 - 17.00
Real Time Applications: Beyond the UI
This course will give you the building blocks necessary to build scalable real-time applications. If you are working on an application that has real-time features, or you want to ship more reliable applications, this course is for you.
We'll focus on the engine that sits behind great real-time apps. You'll build a data pipeline from source to user backed by GenStage. We'll connect multiple nodes together to see how our servers can work together over PubSub. All applications need to be deployed, so we'll cover deployment problems that are specific to real-time applications. Of course, we'll be using Phoenix Channels and LiveView as well.
WHY YOU SHOULD ATTEND THIS COURSE
Users have a higher expectation of the applications they use—real-time is a must in 2021 and beyond.
Real-time applications are easy to get started with but can have lots of nuance. Learn about the real-world challenges you'll face when building your application.
LiveView has taken the Elixir world by fire—learn about the primitives that power it, so you can become the LiveView expert for your company
EXPERTISE
Intermediate
TARGET AUDIENCE
Professionals that are working with, or want to work with, real-time powered applications.
DURATION
1 day (8 hr with breaks)
PREREQUISITES
Familiarity with Elixir
We'll build the entire set of knowledge needed from ground up, so honestly don't need much more than Elixir
OBJECTIVES
Build a data pipeline based on GenStage / Broadway
Communicate multiple nodes over Phoenix PubSub
Ins and outs of Phoenix Channels / LiveView
Productionize a real-time application
COVERS THE FOLLOWING TOPICS
GenStage
PubSub
Channels / LiveView
Production deployments
Real-world experiences I've learned
Phoenix Tracker (Presence)